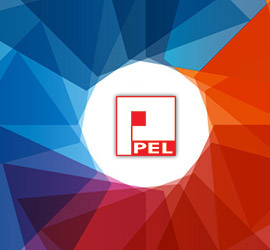 Welcome to the House of Packaging Solution for Plastic Packaging Requirements.
PATKAR EXTRUSIONS (PVT.) LTD. and JAGANNATH EXTRUSION INDIA LTD. are the leading and well known for its Quality Packaging Products, more than last 10 years.
PEPL & JEIL are Group Company of situated in one of the largest industrial estate of Asia at Ankleshwar in Gujarat State, India around 360 kilometers away from Mumbai having state of the art manufacturing facilities. The company is well managed by a group of professionals.
Manufacturing Range : Stretch Wrapping Film, Polymer Bonded Masking Film, VCI Stretch Film, Breathable Film, PVC Cling Film (Food Grade) , LLDPE Cling Film, PVC Cling Film (Industrial), Anti Fog Film, Garbage Bags, Co-Extruded Sheet – PP Roofing Sheet (UV Stabilised), PP Corrugated Roofing Sheet (UV Stabilised), PP Door Panel, Slip Sheet, HIPS Sheet, PP Box Strapping, Air Bubble Film, LDPE Shrink Film and PP Woven Sacks/Fabric for Plastic Packaging Industry. We offer wide range of products in every segment depending upon need of the end product.
We are ISO 9001-2015 Company in line with our policy of providing quality products to our customers, we consistently invest in new equipment, quality system and procedure as well as trained and dedicated staff in order for this objective to be achieved.
PEPL & JEIL have a very reliable extrusion equipment providing excellent packaging solutions to its customers.
OUR MISSION is to understand the customer requirement, offer timely deliveries of quality proven products at best competitive prices. Our constant emphasis on product quality and client satisfaction has enabled us to mark a difference for our products in the relevant market.